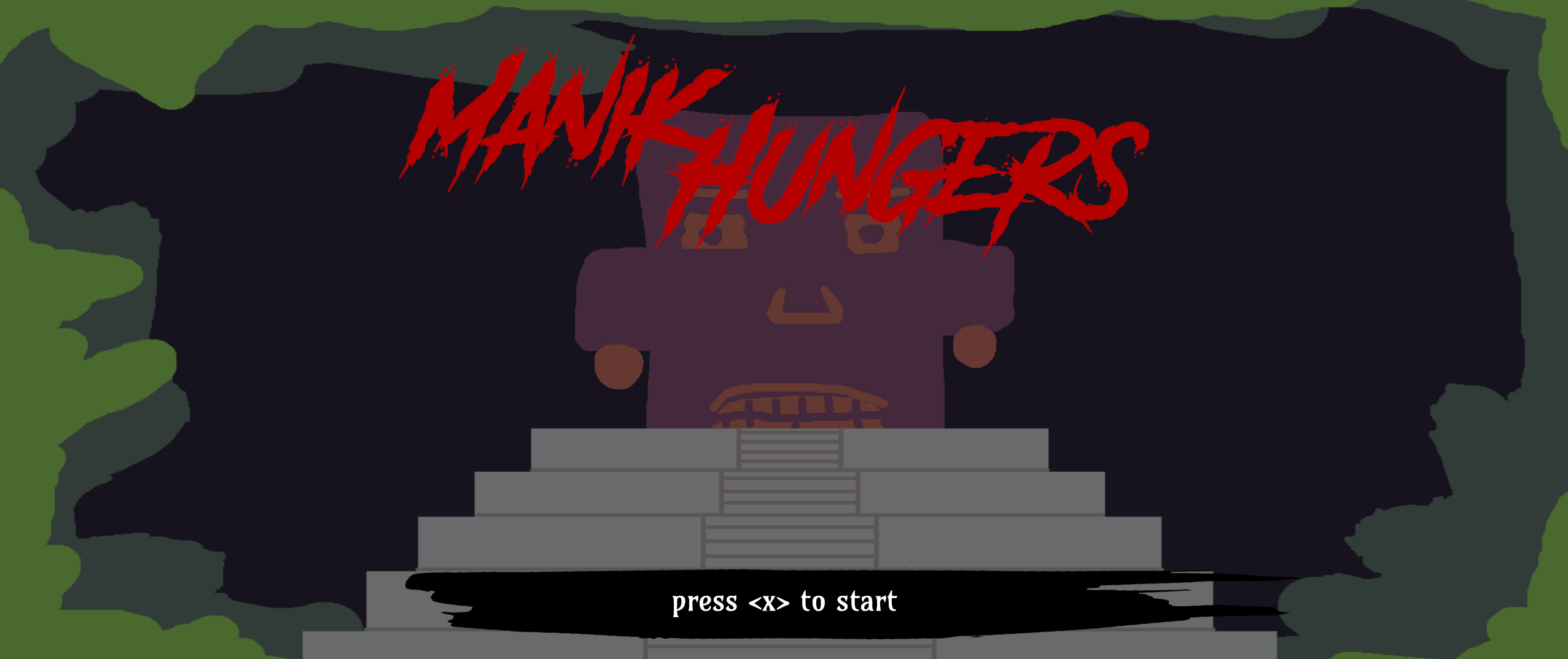 Manik Hungers
Manik is powerful.
Manik is good.
Manik is hungry.
Ludum Dare 43
It's the day of the sacrifice and you haven't even prepared the items for the ritual! Honestly. You'll need the sword, from the legendary west room! And the shield from the menacing east room! It won't be easy, arrow traps, small pots and poor platforming controls are conspiring against you.
Keyboard
- Space: Jump
- Shift: Roll
- Ctrl: Use Sword
- WASD: Move
- Middle Mouse: adjust camera
Xbox 360 Controller
- A: Jump
- B: Roll
- X: Use Sword
- Left Stick: Move
- Right Stick: Camera
I really recommend the controller.
Made Using
- Unity (Probuilder)
- Aseprite
- Ableton
- Bfxr
- Figma
Download
Click download now to get access to the following files:
Manik Hungers (macOS)
22 MB
Manik Hungers (win)
18 MB