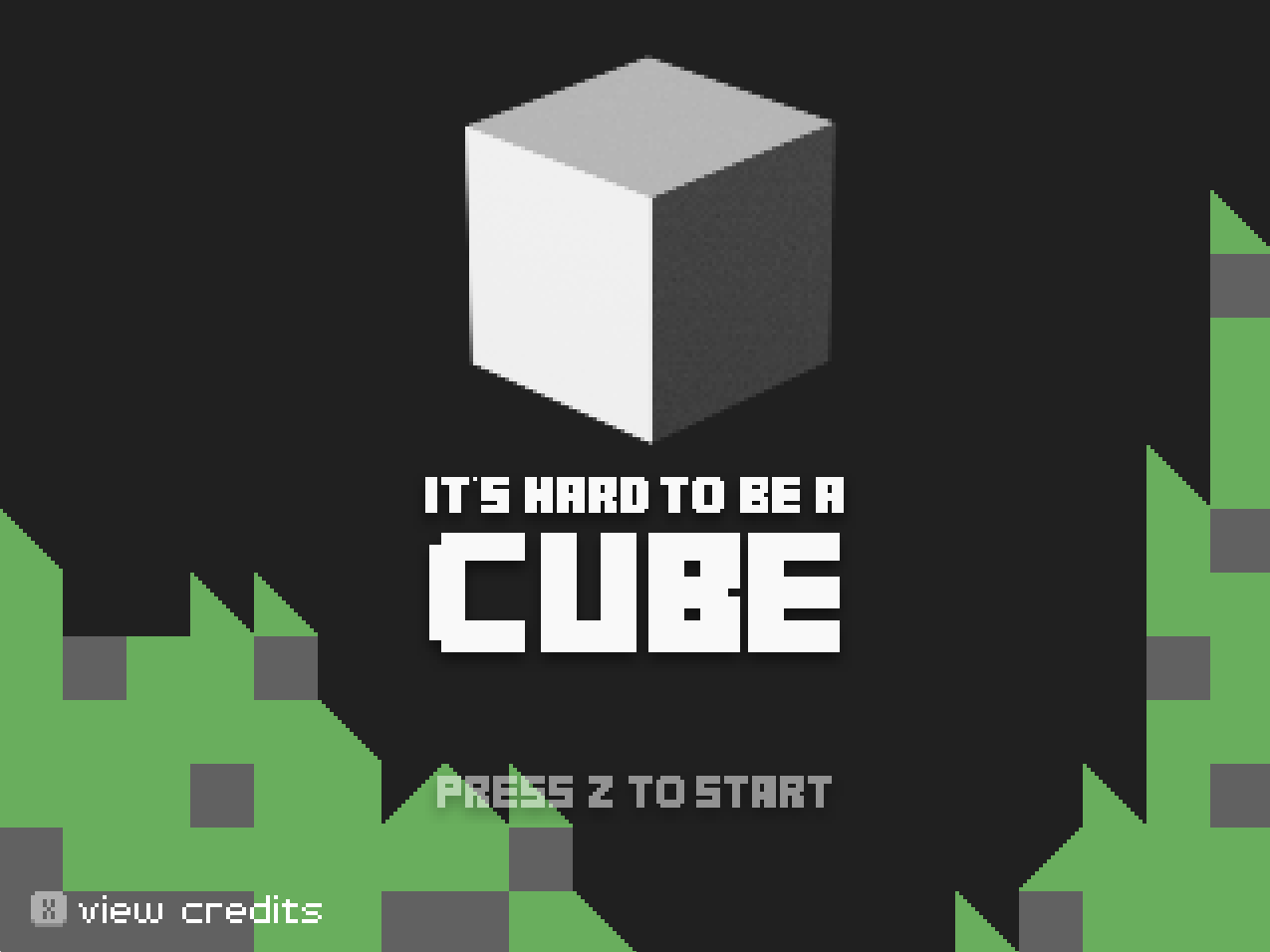 It's Hard To Be A Cube (IHTBAC)
A downloadable game for Windows and macOS
It's Hard To Be A Cube, or so they say. Within this digital nightmare, few things are certain, other than that you will fail. Luckily, that's not a big deal.
IHTBAC is a game centered around completing challenging levels, in the fastest time possible. The game features 26 carefully crafted levels and bronze, silver and gold times to beat for each of them.
If you can get all gold, get in touch. It's pretty hard.
Controls:
Z - Jump
X - Dash
R - Restart
Q - Back to Menu
---
Testimonials:

This would be the most overlooked game that I really like. It's a precision platformer based around time-trials, with 26 levels that start hard and get harder. It's one of the few commercial games I've played that have the same kind of grind that fangames and romhacks have. - /u/spriteguard

…the Cube game looks interesting enough - /u/Jamesbuc

oh boy! good things really do happen to bad people! haha the cube dash sound is sick. i got 8.75 on the first level, and you can just fly if you spam up dash and side. i like it lots - Pete
Download
Click download now to get access to the following files:
It's Hard To Be A Cube - Windows
34 MB
It's Hard To Be A Cube - Mac
79 MB